A simple WordPress plugin that shows phpinfo() in a dashboard widget and in a shortcode.
View on WordPress.org | Download Latest Version (1.0.4)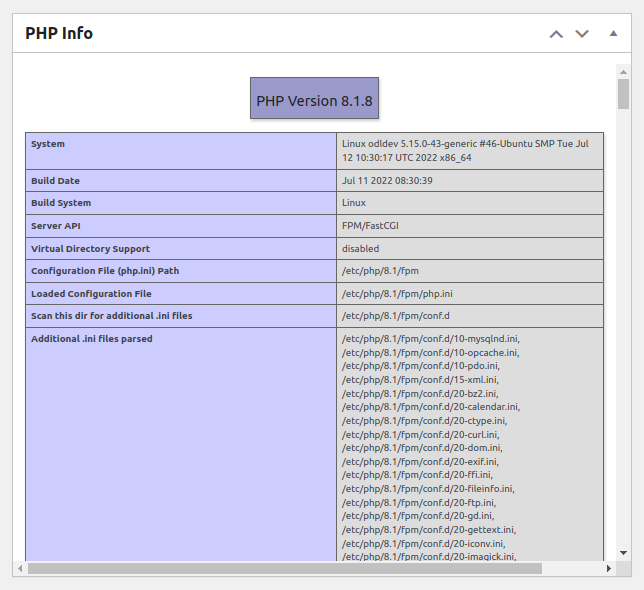 Usage
Using the shortcode
Simply type [phpinfo] in the body of a shortcode field when creating a post or page. You can also set it to output without css styles: [phpinfo output=table-nocss].
Changelog
1.0.4
Compatibility with WordPress 6.3
Converted LESS styles to SASS and recompiled to CSS
1.0.3
Compatibility with WordPress 6.1.1
1.0.2
Added additional escaping
Removed array output option from shortcode
1.0.1
Added escaping
Fixed text-domain declarations
1.0.0